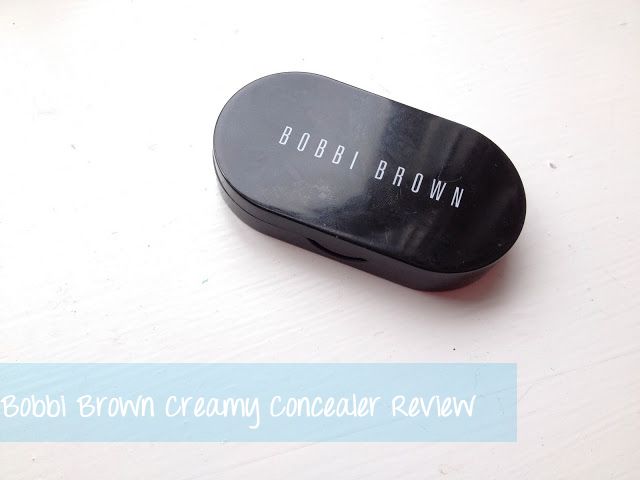 I rarely rave about products, but when I do you guys are some of the first to hear about it. I've always loved Bobbi Brown as they do a fantastic range of shades for us girls with darker skin, but I've never really owned many of their products.
Last Christmas I went to the Bobbi Brown concession in John Lewis with the best of intentions – to buy my sister some Christmas presents. I'd been browsing less than five minutes and before I knew it I was perched on one of their make-up stools having a mini make over from a Bobbi Brown expert.
In my defence I have to say that after she'd finished working her magic I felt pretty guilty, so decided only to purchase one product that she used. Ten minutes later I bounced out of John Lewis £22 pounds down clutching the Bobbi Brown Creamy Concealer with all gift hunting notions completely out of the picture. Oops.
For the first few months I just used it here and there but now – I use it religiously. Not only does this baby do wonders for brightening your under eyes, but also works great as a brow bone highlight. There was a dark period of about a month where I'd plaster it on under my eyebrows whilst I was growing them out to hide the chaos and it worked a charm! But we don't talk about those times. Ever.
The Creamy Concealer retails at £24 but when I bought it John Lewis were doing one of their price match promotions so I got ten percent off. As you can see the kit contains the concealer itself and a lovely little pressed powder which can be brushed on after to set the product.
It comes in a great size (the first picture is true to life) so great to pop in your purse for a touch up! I honestly can't recommend this product enough and although at £24 it's a bit pricey it is so worth the splurge.
What about you guys? What are your go to products right now? Have you tried this product? Let me know!
bloglovin' | facebook | pinterest | instagram