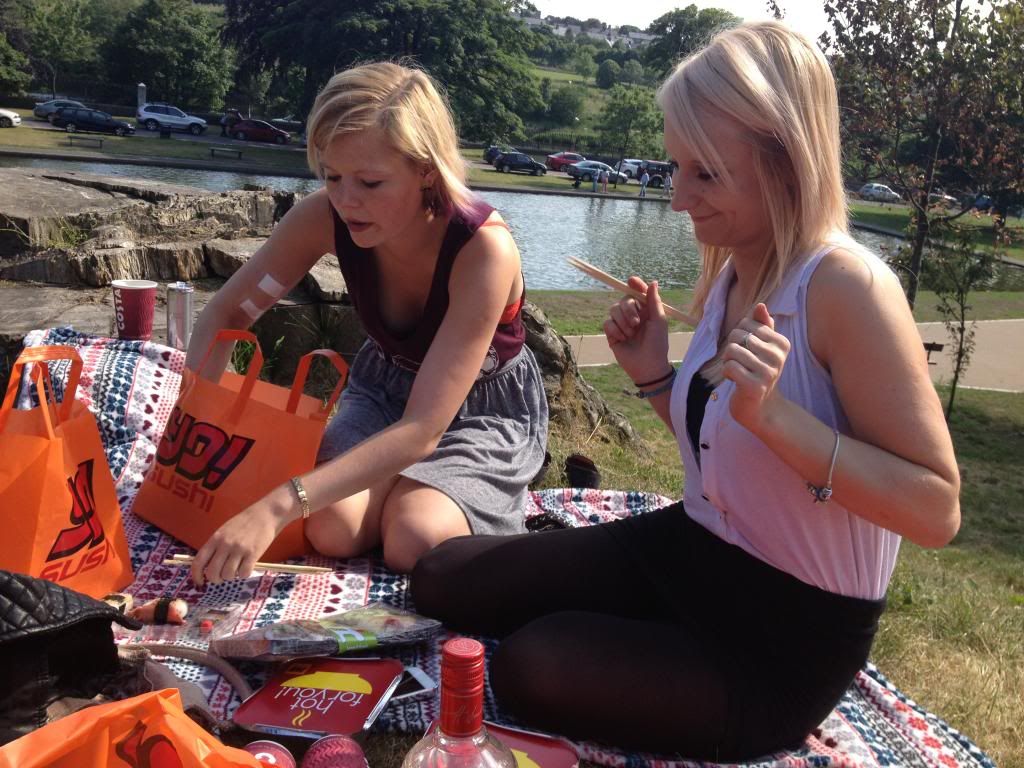 I am absolutely loving this hot weather. Heat in the UK is a rare occurrence, and what better way to take advantage of this momentous occasion than a picnic in the park?
After having successfully recruited two of my close friends we headed to Yo! Sushi to place a takeaway order.
I can be incredibly indecisive at times, and when it came to picking my order that day it was one of those times. Twenty minutes after our arrival at Yo! Sushi it ended up coming down to someone else taking one of the Bento boxes I was choosing between and me sulkily settling for a mixed box.
Still debating whether I had made the right decision, we jumped in the cars and headed for a late afternoon picnic in the park.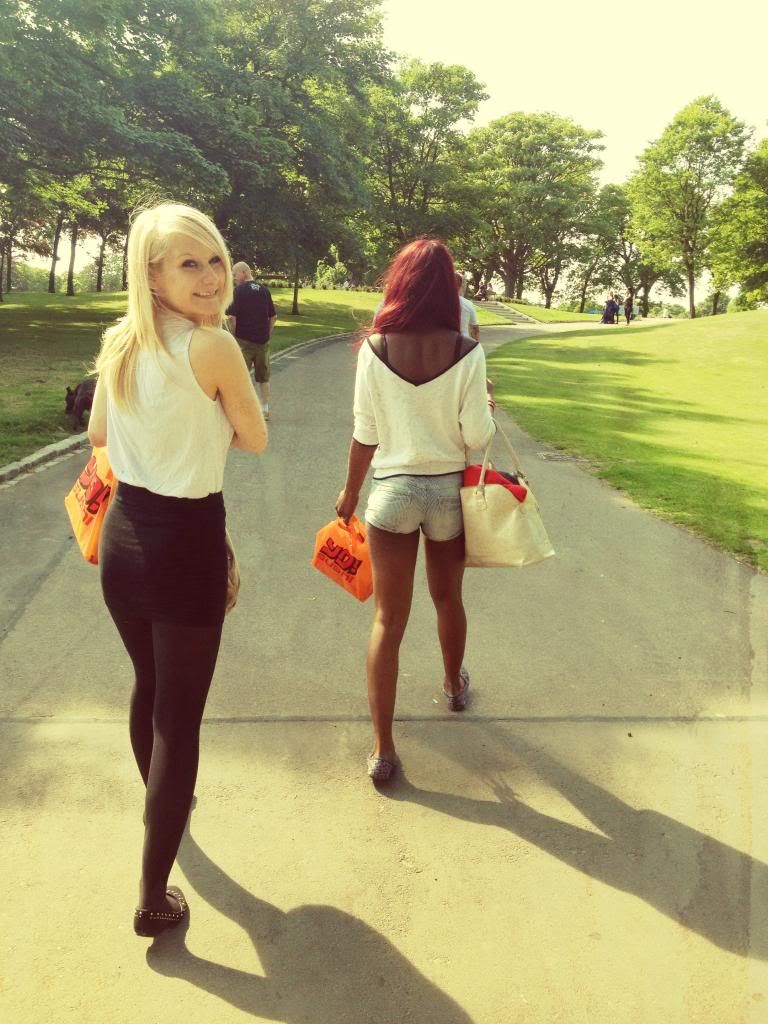 We just couldn't resist a Titanic moment…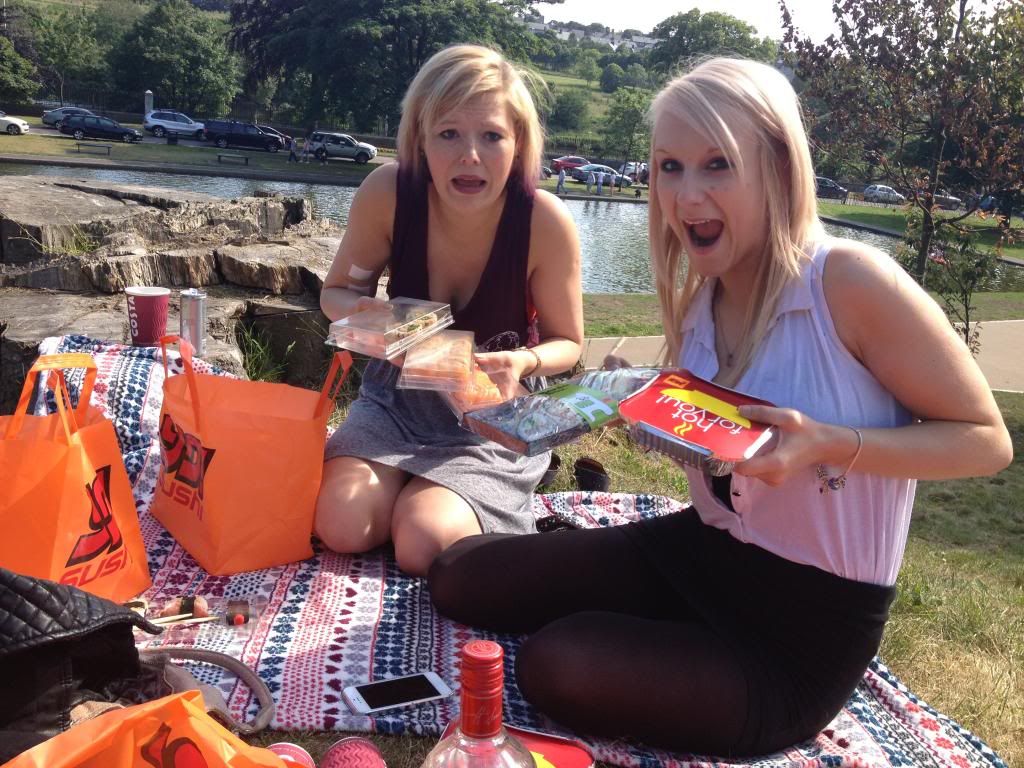 Kate pretty much bought the entire menu whilst me and Harriet ordered some pre made boxes which consisted of a mixture of sashimi, nigiri, rolls and salad. Then we opted for some extra bits and pieces on the side for good measure – Beef Tataki (I strongly urge you to try this it's my favourite thing on the menu) and Edamame Beans for me and Chicken Yakisoba for Harriet.
Harriet had never used chopsticks before, and as a self confessed sushi addict Kate took great delight in teaching her.
Heading to the park quite late in the day meant it suddenly began to get really windy and cold and with Kate becoming increasingly annoyed at our seagull friend we wrapped up and headed back to the cars to plot a trip down to London.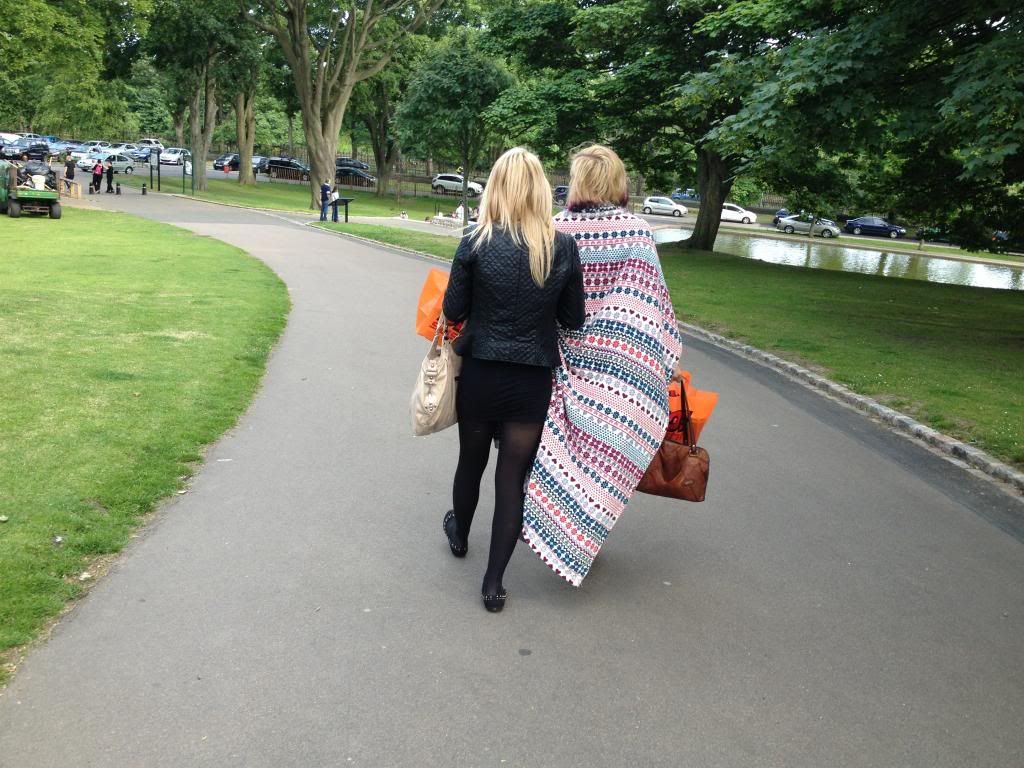 What about you guys? How are you spending your sunny days? Let me know!


Ps – I'm aware a few of the photos are out but I cannot for the life of me fix it – if anyone has some tips they would be much appreciated!
bloglovin' | facebook | pinterest | instagram